Authorised education agent for: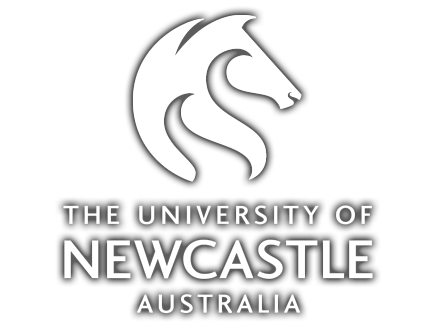 The world needs new thinking, new ideas, new approaches,
to solve the world's greatest challenges

It's Official

Australia Border is Open!


Get Ready to Fly!
Announcement from Australian Government!
From 1 December 2021, fully vaccinated eligible visa holders can now travel to Australia without needing to apply for a travel exemption (T&C) and student visa (Subclass 500) is in the list. This include Singapore PR and International Student in Singapore!

Please check with our counsellor on what is the next step to pursue your study aboard dream in Australia. 
Why choose University of Newcastle?
TOP 10 universities in Australia
*QS World University Rankings 2020
TOP 8 in Australia for research 'well above world standard'
*Excellence in Research Australia, 2018
TOP 200 in the world for Psychology
*QS World Rankings by Subject 2019
NO. 1 ranked university in Australia for industry collaboration
Bachelor of Arts / Bachelor of Science
The Bachelor of Arts / Bachelor of Science is for those who are interested in understanding the world around us and how it works. Through the sciences you will be inspired to build new knowledge and discover new things. Through the arts you will explore ideas, theories and records of how people process the human experience through society, culture, and more. You'll be able to follow your passions, and you will learn from leading researchers who will guide you through a tailored program, specifically designed to give you the skills that employers are seeking. Our guidance and mentoring give you the confidence to know you're heading where you want to with your career, and you'll have authentic opportunities to work with industry and in research whilst you study. A combined degree program offers greater breadth of learning, enhancing the academic and professional qualities gained in each separate degree. On completion, you will have the practical skills to make a difference in the world and contribute new solutions to the many challenges we face.
Bachelor of Aerospace Systems Engineering (Honours)
Bachelor of Biomedical Science
Bachelor of Civil Engineering (Honours)
Bachelor of Computer Science
Bachelor of Design (Architecture)
Bachelor of Information Technology
Bachelor of Psychological Science
Bachelor of Software Engineering (Honours)
Master of Applied Finance
The Master of Applied Finance focuses on developing a deeper knowledge and skills relating to the operation of financial markets, financial risk management and corporate treasury strategies.
You will acquire knowledge of key institutions within the finance industry, develop analytical skills for the evaluation of investment opportunities, and gain an understanding of derivative instruments.
Core courses include but are not limited to:
Foundations of Business Analysis
Corporate Finance
Investment Analysis
Derivatives and Risk Management
Applied Portfolio Management
Financial Statement Analysis
Master of Business Administration (MBA)
Master of Clinical Psychology
Master of Professional Accounting
Master of Professional Engineering
Master of Professional Psychology
To get in touch with our expert team, simply leave your details below and we'll call you for a FREE consultation.