Authorised education agent for: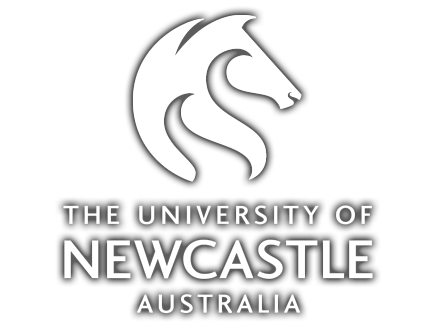 The world needs new thinking, new ideas, new approaches,
to solve the world's greatest challenges
The University of Newcastle
The University of Newcastle creates opportunities that reach far beyond borders. We're proud to say that of our 37,000 enrolled students, 7000 come from over 115 countries outside Australia.
You can have an exchange of global views and experiences right at one of our campuses, as well as study, collaborate and build your network in other parts of the world. Choosing to study at the University of Newcastle is the first step on your journey to new thinking, new innovation and new discoveries and we offer international students a range of support services and cultural programs tailored to your needs through our UON Global team to help you transition.
With campuses in Newcastle, Central Coast, Port Macquarie, Sydney CBD and Singapore, you can learn in state-of-the-art facilities including the $95 million NeW Space facility in the heart of the city. Our students are offered an innovative and inspiring academic experience wherever they choose to study.
Top 200
Worldwide
QS World University Rankings 2022
15 Subjects in
Top 200

QS World University Rankings by Subjects 2021
Top Regional
University
(Australia)
QS World University Rankings 2021
No.1
Industrial Collaboration
Innovation Connections Report 2014-2020
Medicine & Health Science
Pharmacy
Psychology
Business Psychology
Engineering
Civil Engineering
Mechanical Engineering
Environmental Engineering
Renewable Energy
Medical Engineering
Arts & Design
Architecture
| Institutions | Programs | Details |
| --- | --- | --- |
| International Medical University (IMU) | Bachelor of Biomedical Science | 120 Units |
|   | Bachelor of Science (Hons) Medical Biotechnology | 160 Units |
|   | Bachelor of Nutrition and Dietetics (Honours) | 160 Units |
|   | Bachelor of Science (Hons) Psychology | 120 Units |
| Sunway College | Diploma in Information Technology | 170 Units |
| Taylor's University | Bachelor of Engineering (Honours) Electrical and Electronic Engineering | 160 Units |
| RENG College of Technology and Design | Diploma of Architectural Studies | 160 Units |
Study Indicators
Tuition Fees:
$$$

$$
Living Cost:
$$$

$$
"Ms Kylie Tan has assisted me throughout my entire journey to Australia and I couldn't have done it without her especially during this pandemic. The process was difficult but Kylie was so efficient with her work that she made it easy for me. It took me many many months to safely get to Australia and Kylie was very patient and supportive of me the entire time. Her response rate was excellent and she often gives very helpful advice. Overall, her service is remarkable. I feel immensely grateful to have Kylie as my agent!"
Tips To Study Abroad
Things you should understand for studying abroad!
Tip: 1
Choose the University that Suits You Best
Tip: 2
Rankings Are Not the Most Important Factor
Tip: 3
Choose the Course You Are Truly Interested In
Tip: 4
University Facilities Are Important
Tip: 5
Things to Be Aware Of (Part 1)
Tip: 6
Things to Be Aware Of (Part 2)
Tip: 7
Message for Undergraduate Seekers
Tip: 8
Message for Master Students
Tip: 9
About Study in Australia
AECC Free Consultation Services

Destination Guide
Where to go?

University Recommendation
Which university suits me?

Courses & Programmes
What should I study?

Application & Admission
How to apply to the university?

Student Visa Application
How to secure my student visa?

Insurance
Get protected while studying abroad.

Student Accommodation
Where to stay?
Explore University of Newcastle Scholarships
To get in touch with our expert team, simply leave your details below and we'll call you for a FREE consultation.