Authorised Representative of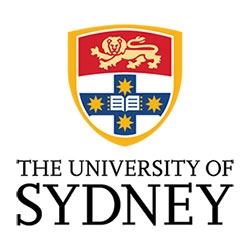 REGULARLY IN THE WORLD'S TOP 50
QS World University Ranking
The University of Sydney (USYD)
The University of Sydney has been named as one of the world's leading institutions making a positive impact on society, placing second in the world and first in Australia in the 2020 Times Higher Education Impact rankings.
The rankings, now in their second year, measure how an institution's research, outreach and stewardship is delivering against the United Nations' Sustainable Development Goals (SDGs).
The impact ranking recognises achievements in working collaboratively on real-world projects and aspirations as well as good governance and transparency. The University of Sydney performed particularly well in SDG 11 "sustainable cities and communities" and SDG 8 "decent work and economic growth".
#1 in Australia & #4 Worldwide
Graduate Employability
#2 in Australia & #40 Worldwide
2021 University Rankings
These study areas are favoured by students for both undergraduate and postgraduate programs.  USYD's academic has high ranking worldwide and in Australia). They are also ranked 1st in Australia and 4th worldwide for graduate employability. Check out the few popular study area below. if you're interested to pursue in either this fields, please get in touch with our counsellor to get more information.
Engineering:
Biomedical
Civil Engineering
Space Engineering
Mechanical Engineering
Aeronautical Engineering
Power Engineering
Software
Fluids Engineering
Risk Management (Engineering)
Business School (Triple Crown):
Commerce
MBA, Management
Logistic & Supply Chain
Commerce & Law
Law:
Business Law
Environmental Law
Law + Economics
Health Law
Engineering + Law
Arts:
Media and communication
Politics and international relations
Architecture
Sciences:
Veterinary Science
Health Sciences:
Medicine
Physiotherapy
Occupational Therapy
Speech Pathology
Radiography
Pharmacy
Study Indicators
Tuition Fees:
$$$$$
Living Cost:
$$$$$
USYD is ranked in the top 80 for four of the other most credible and influential world university rankings.
#1: Times Higher Education (THE) University Impact Rankings 2020
#51: Times Higher Education World University Rankings 2021
#27: US News & World Report Rankings 2020
#74: Academic Ranking of World Universities (ARWU) 2020
Tips To Study Abroad
Things you should understand for studying abroad!
Tip: 1
Choose the University that Suits You Best
Tip: 2
Rankings Are Not the Most Important Factor
Tip: 3
Choose the Course You Are Truly Interested In
Tip: 4
University Facilities Are Important
Tip: 5
Things to Be Aware Of (Part 1)
Tip: 6
Things to Be Aware Of (Part 2)
Tip: 7
Message for Undergraduate Seekers
Tip: 8
Message for Master Students
Tip: 9
About Study in Australia
AECC Free Consultation Services

Destination Guide
Where to go?

University Recommendation
Which university suits me?

Courses & Programmes
What should I study?

Application & Admission
How to apply to the university?

Student Visa Application
How to secure my student visa?

Insurance
Get protected while studying abroad.

Student Accommodation
Where to stay?
To get in touch with our expert team, simply leave your details below and we'll call you for a FREE consultation.