Official Representative for: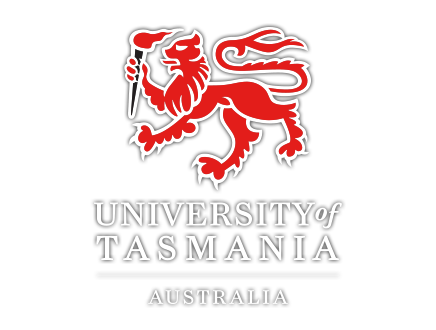 ADVENTURE IS PAR FOR THE COURSE
Studying here, you'll get an education filled with experience and adventure. We'll give you access to real industry opportunities and help you hone your practical skills outside the classroom.

It's Official

Australia Border is Open!


Get Ready to Fly!
Announcement from Australian Government!
From 1 December 2021, fully vaccinated eligible visa holders can now travel to Australia without needing to apply for a travel exemption (T&C) and student visa (Subclass 500) is in the list. This include Singapore PR and International Student in Singapore!

Please check with our counsellor on what is the next step to pursue your study aboard dream in Australia. 
Study outstanding courses in one of the world's most extraordinary locations
Tasmania is unique and so are Tasmanians. We believe in our island. We embrace the unusual. And we love imagination.
From our vibrant cities to the stillness of our World Heritage-listed wilderness, our incredible island is a place of contrasts – and we embrace its character in everything we do.
We offer great courses in an extraordinary location, and our teaching is supported by world-leading research, so you know you're getting direct access to the best expertise.
Career Development and Employment
Making informed decisions about your career is an important step in the transition from university to work or further study.
LEAP, the University of Tasmania's employer support service. We offer a range of services to help you access the great talent that we have here at the University of Tasmania.
The LEAP team are focused on developing tailored, mutually beneficial partnerships with employers to ensure work-ready graduates will help to sustain the future competitiveness of the state.
Do you know that Tasmania is being listed as one of the regional area in Australia? This means that students who are looking to relocate to Australia would score additional points under the "Regional Australia" category if a student have studied full time at a campus located in regional Australia. In addition, students will be eligible for up to 3 years of Post Study Work Visa after studying 2 years in Tasmania.
The maritime industry offers the opportunity to get involved with the world's largest industries, and create and manage the world's largest and most complex machines and structures. You could positively impact the world by working on the future of ocean and offshore-based renewable energy, or create and refine the efficiency of global trade to deliver sustainability benefits.
The Australian Maritime College's (AMC) maritime engineering research has been recognised as well above world standard, achieving the highest possible ranking in the latest Excellence in Research for Australia (ERA) 2018 report. AMC is the strategic educational provider for Australia's $90bn Naval Shipbuilding Plan, which requires thousands of maritime specialists across engineering, management, seafaring, and maritime operations. You could be creating the next generation of naval ships, or helping guide the logistics required to support their construction and maintenance. No matter your passion, there is a maritime career option for you.
The University of Tasmania has been teaching law since 1893 and has built an enviable reputation for academic achievement and excellence in legal teaching. It is one of the approved universities in the Singapore of Legal Education.
Law is more than a study of rules and principles. During your degree you'll develop high-level intellectual qualities, which includes the ability to think independently and critically, to research thoroughly, to reason logically and systematically and to communicate ideas clearly.
This ability to critically assess and evaluate information, theories and doctrines is ideal preparation for a variety of interesting and challenging careers.
The Bachelor of Laws course is the basic academic preparation for anyone wanting to enter the legal profession and other careers involving legal work. You'll develop an understanding of the role of law in society and appreciate how the law operates in many commercial, industrial and societal contexts.
While you may have fewer contact hours than a degree like Medicine, to be successful, you should commit to active learning. The more you put into your study, the more you get out of your university experience.
A law degree is one of the most versatile university qualifications available. Many of our graduates have also gone on to successful careers outside law. This includes fields such as; policy writing, speech writing, media or communications, editing, public relations, politics and advocacy.
By taking law as a double degree, graduates can widen their career opportunities even further, in different sectors, industries or areas of specialist interest.
University of Tasmania's Architecture and Design courses encourage creative investigation and research, and provide you with many opportunities to go beyond the classroom to create objects, spaces and places. You will work closely with academic mentors and will gain essential practical experience. With rapid changes in technology around the world, there is a demand for innovative, highly educated, ethically driven, sustainability-conscious and technically competent designers.
Your learning experiences and assessment tasks will push your creativity and innovative thinking and will be practical and applied. You will develop the work-ready skills demanded by employers, including evidence-based problem solving, critical thinking, decision-making, effective communication and time management.
You will develop innovative approaches, critical thinking, and the creative skills to respond to the challenging issues facing society and will learn to push the boundaries of architectural and design practice.
To get in touch with our expert team, simply leave your details below and we'll call you for a FREE consultation.