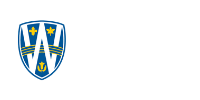 University of Windsor
Ranked #28 in Best Global Universities in Canada.
Exceptional Award-Winning Faculty and Innovative Staff.
Overview:
The University of Windsor is a top student-focused, comprehensive university located in Windsor, Ontario, right at the North America's busiest border crossing on the scenic Detroit River. Windsor's location makes it the perfect spot for what is one of Canada's most important internationally oriented institutions. 
As a Top #13 Comprehensive University according to Maclean's with the origin of a liberal arts college founded since 1857, University of Windsor is known for its world class education as well as exceptional student services which allows students to make the most out of their studies and enjoy their university's life to the fullest. That is the reason why our graduates are considered "global citizens" with solid knowledge base and transferrable skills which enable them to adapt well into any workplace environment. 95,1% of our graduates get employed within 2 years after graduation.
Our campus is 125 acres with more than 50% green space, Uwindsor was 1 of 16 Canadian universities ranked among the greenest in North America by the Princeton Review's Guide to 413 Green Colleges.
Among 55 buildings on campus, 40 are dedicated to research and development. Our students get access to cutting-edge technology, side by side with the co-operation between students and faculty and an ongoing commitment to excellence.
At University of Windsor, students can choose among 200 Undergraduate programs and more than 70 Master's and PhD courses from 9 faculties.
Why Choose University of Windsor?
University of Windsor is the only university in Windsor – Essex region. Windsor is the southernmost city in Canada which has some of the country's best weather. This is also one of Canada's most ethnically diverse cities, only behind Toronto, Vancouver and Montreal. The city is famous for being the Automotive Capital of Canada, home of Chrysler Pacific and Ford Motor.
Windsor is unlike any other border cities in North America. Windsor – Detroit is the Epicenter of International Logistics in North America, which handles One-Third of total trade value between the US and Canada. Therefore, Business and Manufacturing are vibrant in this area which translates into tons of job opportunities for international students and immigrants.
University of Windsor is a mid-sized university with a variety of programs in both Undergraduate and Graduate level
UWindsor has a Faculty to Student ratio of 1:16, which is the best in Ontario and one of the best in Canada. This means that we can provide our students with unequaled transformative educational and research opportunities.
100% programs at University of Windsor offers unique, hands-on experience through Co-op, Internship, practicum, placements or field research.
Flexible education with 3 intakes throughout the years for most of programs and excellence student supports which enables you to individualize your studies and customize your experience.
What to study?
University of Windsor offers 200 undergraduate, 70 graduate and doctoral programs through 9 faculties. Some of the most popular programs:
Top 3% best Psychology program in North America
Top 5% Business Schools on the planet which is AACSB accredited
Top 25 Sport Management programs in the world
The First University to deliver degree programs in Environmental Engineering – Home to the Great Lakes Institute of Environmental Research
Top Mechanical Engineering program in Canada partner with FIAT Chrysler, Ford Motor, Bombardier, etc.
Home to one of the 2 campuses of Schulich School of Medicine and Dentistry from Western University – Old Four in Canada.
Computer Science with 100% of graduate employment rate with different specializations in Artificial Intelligence, Multi Media, Networks and Security, Software Engineering, etc.
Rankings
#13 Top Comprehensive University in Canada – Maclean's
#22 Best Canadian Universities overall – Times Higher Education (tied with Ryerson University, University du Quebec and Lakehead University) 
#4 Best Canadian Universities in terms of Student Services
95,1% of our graduates get employed within 2 years after graduation
Key Programs
Vancouver Island University has ten key programs for the students to explore, where they will find the perfect degree program for them. 

ARTS, HUMANITIES AND SOCIAL SCIENCES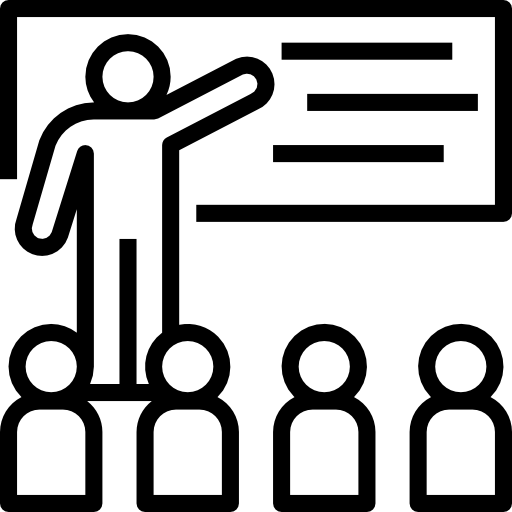 SCHULICH MEDICAL SCHOOL @WINDSOR
Scholarships:
Every year, University of Windsor invests 11 millions Canadian dollars in scholarship and financial aids. We offer students with both entrance scholarships and in-course scholarships which are result-based and need-based.
International Students Open Entrance Scholarship:
GPA 85%-89,99%: 1,000$CAD (first year only)
GPA 90% – 94,99%: 2,500$CAD (renewable for 4 years – Total: 10,000$CAD)

GPA 95% and above: 4,000$CAD (renewable for 4 years – Total: 16,000$CAD)


Condition for renewable scholarship: GPA 85% and above

To get in touch with our expert team, simply leave your details below and we'll call you for a FREE consultation.