Authorised Representative of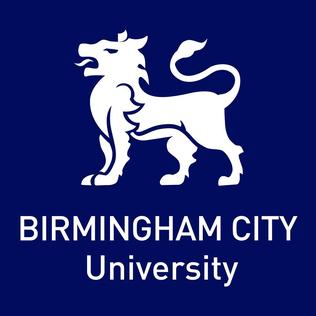 Birmingham City University

In 1843, the Birmingham Society of Artists founded the Birmingham Government School of Design. Later, this evolved into Birmingham College of Art in 1884.  Over the years, the school evolved and acquired its university status in 1992 as the University of Central England in Birmingham. In 2007, the university's name was changed to Birmingham City University.

With around 24,000 students from 80 countries, Birmingham City University is a large and diverse place to study. The University has an enviable reputation for providing quality, student-focused education in a professional and friendly environment. Their core values are Excellence, People focused, Partnership working and Fairness and integrity.

BCU is notable for the high standard of its campuses. The university invested around £270 million into the regional economy and supports thousands of jobs in the area. They are also investing over £340 million in our estate providing students with an enviable range of facilities. The Complete University Guide ranked the university as a top 30 UK university for spending on facilities in 2015.

The university has dedicated open learning spaces, a 24/7 library, drama, media and radio studios with a range of break-out areas. Their state-of-the-art resources include a gallery, noise and vibration cells, a video production laboratory, a robotic laboratory, a huge isolation booth with sonic sound quality big enough to record drum kits, fantastic recording facilities, and a blue screen studio for chroma key work for film and music.

Art and design students work from a core of workshops in the centre of the five-floor building, with studio space around them. There is also a 'collision space' where students and staff from different courses will see each other to pass the time of day, and exchange thoughts and ideas.

Business School
Accounting
Accounting & Finance
Business Management
Economics
Supply Chain Management
Fashion Business
Hospitality Management
Sport Management
Marketing & Digital Communication
MBA
Art & Design
Costume Design
Design Management
Fashion & Textiles
Fashion Brand & Communication
Fashion Design / Business
Garment Techonology
Gemmology & Jewellery
Graphic & Communication
Horology (Time)
Luxury Brand Management
Product & Furniture Design
Arhitecture & Built Environment
Architecture
Architectural Technology
Built Environment
Building Survey
Civil Engineering
Interior Architecture
Landscape Architecture
Construction Management
Digital Construction
Quantity Surveying

Study Indicators

Tuition Fees:

$$

$$$

Living Cost:

$$$$

$

Subject Rankings

Guardian University Rankings 2022

#11 Music
#13 Sports science
#21 Education
#23 Civl Engineering
#28 Anatomy & physiology
#30 Drama & dance

#36 Film production & photography
#37 Criminology
#37 Architecture
#38 Computer science & information systems
#41 Art
#41 Mechanical Engineering

#31 Media & Film Studies
#32 Electronic & Electrical Engineering
#33 Journalism, publishing & public relations
#50 Design & crafts
#54 Health professions
#42 Fashion & textiles

Tips To Study Abroad

Things you should understand for studying abroad!

Tip: 1

Choose the University that Suits You Best

Tip: 2

Rankings Are Not the Most Important Factor

Tip: 3

Choose the Course You Are Truly Interested In

Tip: 4

University Facilities Are Important

Tip: 5

Things to Be Aware Of (Part 1)

Tip: 6

Things to Be Aware Of (Part 2)

Tip: 7

Message for Undergraduate Seekers

Tip: 8

Message for Master Students

Tip: 9

About Study in Australia

AECC Free Consultation Services

Destination Guide

Where to go?

University Recommendation

Which university suits me?

Courses & Programmes

What should I study?

Application & Admission

How to apply to the university?

Student Visa Application

How to secure my student visa?

Insurance

Get protected while studying abroad.

Student Accommodation

Where to stay?

Explore Birmingham City University Scholarships

To get in touch with our expert team, simply leave your details below and we'll call you for a FREE consultation.