Authorised Representative of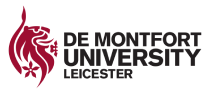 Best University Careers and Employability Service
National Undergraduate Employability Awards, 2021
About De Montfort University
Situated in the city of Leicester, England, De Montfort University Leicester, (known widely as DMU) is a world-leading university that comprises of its four popular faculties:-
Art, Design, and Humanities (ADH)
Business and Law (BAL)
Health and Life Sciences (H&LS)
Computing, Engineering and Media (CEM)
In addition to that, DMU is a Sustainable Development Hub, focusing on Peace, Justice and Strong Institutions, an initiative by the United Nations launched in 2018. In DMU, excellent libraries with learning zone, study area and meeting rooms are meant to cater students with all they need during their studies. Students will be able to have sufficient resources with these equipped facilities to aid them in finding the information they need, conducting research, or simply just getting a quiet place to study. DMU's library and learning services provide access to more than 500,000 print publications, thousands of e-books and e-journals, a huge range of DVDs, plus a host of research databases which can be accessed remotely. Not just that, DMU highly recognizes the needs of postgraduate students. Hence, main Kimberlin Library is open 24/7 to provide a comprehensive study room, dedicated only to DMU's postgraduate students.
Living in the UK can be costly but DMU made it easier by providing opportunities for their students to earn while they learn, with jobs advertised through Unitemps, a campus-based and university-run recruitment agency. It offers paid work both inside the university and in the Leicester area, ranging from part-time work for a couple of hours a week, to full-time position for a short period.
Students can gain experience and help build a better resume during their degree years, which can benefit them in getting a step ahead of their future peers.

DMU employs students to work as student ambassadors, helping with campus tours, open days and many other activities across the university.
Aside from that, DMU has 
notable alumnus
in various industries, from journalism, business to entertainment. For example:-
Louis de Bernières, in the field of academics.
Qais Al Khonji, famous Omani entrepreneur, in the field of business.
Laura Coleman, Miss England 2008 and model, in the area of fashion.
#1 Hospitality, event management & tourism
#29 Pharmacy & pharmacology
#32 Forensic science & archaeology
#40 Mathematics
#41 Fashion & textiles
#46 Journalism, publishing & public relations
#48 Chemistry
#49 Politics
#49 Architecture
#52 Art
#57 Design & crafts
#60 Media & film studies
#62 Nursing & midwifery
#61 Engineering: electronic & electrical
#64 Engineering: mechanical
#64 Economics
#66 Health professions
#66 Film production & photography
Fashion Design Course in DMU exposes their students to:-
Academic
Professional
Industrial
Commercial challenges of design practice
What's special is that there are tons of opportunities to work with leading brands on live projects, work placements and competition awards, as the course has built connections with the UK and global apparel industry.
Rankings
Top 10 for Fashion and Textiles in the UK (The Guardian University Guide 2020)
Best in Learning Experience in 2019 (The Business of Fashion, the internationally renowned website which assesses the world's top program)
Vijay Patel Building, one of the best mes-facilities of the department is meant to provide a comprehensive space for students to foster creative thinking and develop ideas for their assignments. In this course, students will get to enjoy opportunities to work on live projects with industry experts such as the British Fashion Council, Burberry, Warehouse and New Look to gain valuable skills and experience. Furthermore, they could opt for valuable international experience as part of your studies with our DMU Global programme. Previous trips have taken students overseas to visit global brands including GAP, Burberry, Coach and Joules in New York.
Interior and Architecture
In this course, it is only fair if you get to explore the regeneration and adaptation of real buildings and sites and learn how to turn old commercial premises into exciting new spaces for exhibition, retail, leisure, eating and socialising purposes.
Throughout this three-year degree, DMU helps their students equip themselves with skills in:-
Drawing

3D modelling

Computing

Video-model scope

Computer-aided design
You will be able to get a wider option in terms of career prospects with an industry placement, where you can gain valuable industry work experience
at companies such as Heterarchy, ISI, Callender Howorth, Leonard Design Architects and Gensler even before graduating.
In addition, you could earn great international experience as part of your studies with our DMU Global program, which has taken students from Hamburg to New York to explore the history and evolution of interior design.
Besides that, most of our graduates got their desired jobs in a range of large, medium and small design practices including Blueprint, Creative Ideas Ltd, Gensler Faber and ISI.
The Leicester School of Pharmacy is one of the UK's most established pharmacy schools, with more than 100 years of teaching experience; renowned for academic expertise, professional development training and world-leading research. DMU's School of Pharmacy provides a diverse range of undergraduate, postgraduate and research opportunities that have been developed for traditional undergraduates as well as experienced practitioners looking to up-skill. DMU professional accreditation, strong links with industry and direct input from registered practitioners ensure we consistently produce graduates of the highest caliber.
Duration: 12 months (September)/15 months (January) Intakes: January 2020/September 2020
A Business and Management degree at DMU can open ways to an exciting career path for you in a wide range of specialist areas including business strategy, accounting and finance, human resource management or marketing. In DMU, you get to choose whether you want to go on a general pathway (equip with business skills) or a specific one (specialize according to area of interest). Our graduates are the living proof that DMU's students are highly regarded by employers, with them currently working in well-renowned organizations including Amazon, Goldman Sachs, Caterpillar and The Body Shop. On top of that, upon completing specific modules, students will be awarded with the Chartered Management Institute (CMI) Level 5 Certificate in Management and Leadership. If students have concerns on placement matters, worry no more as many of DMU students recently secured placements at leading companies such as Volkswagen, Tata Consultancy Services and Fedex.
To get in touch with our expert team, simply leave your details below and we'll call you for a FREE consultation.