Representative of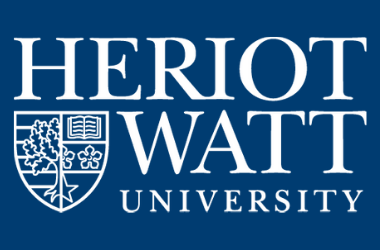 #36 Overall Ranking in UK
Guardian University Guide 2022
Established in 1821 and the UK's 8th oldest university, Heriot-Watt University is the world's first mechanics institution. It is divided into 6 schools:-
Energy
Geo-science
Infrastructure and Society
Engineering and Physical Sciences
Social Sciences
Mathematical and Computer Sciences
Textiles and Design
Due to the great performance and international focus on it's education quality, Heriot-Watt has won an award from the Scottish Council of Development and Industry. Also, Times Higher Education named Heriot-Watt as "International University of the Year" in 2018.
Engineering
Engineering
Civil Engineering
Mechanical Engineering
Chemical Engineering
Software Engineering
Mathematics
Mathematics
Statistical and Actuarial Sciences
Health & Life
Computer Science
Artificial Intelligence
Cyber Security
Data Science
Games Programming
Software Engineering
Computer Systems
Interaction Design
Internet Systems
Information Systems Management
The university has five campuses located in:-
Edinburgh
The Scottish Borders
Orkney
Dubai
Malaysia
If students wish to study abroad for a period of time, they are granted with inter-campus transfers or transfer through the Erasmus program. They would still be able to receive the same education quality while experiencing different cultures in different countries.
Study Indicators
Tuition Fees:
$$

$$$
Living Cost:
$$$

$$
University Subjects Ranking
Guardian University Ranking 2022
#10 Civil Engineering
#11 Economics
#14 Building and town and country planning
#15 Electronic & electrical Engineering
#16 Chemical Engineering
#16 Accounting & finance
#25 Mathematics
#25 Chemistry
#27 Physics
#37 Mechanical Engineering
#38 Fashion & textiles
#38 Computer science & information systems
#39 Modern languages & linguistics
#56 Business, management & marketing
Tips To Study Abroad
Things you should understand for studying abroad!
Tip: 1
Choose the University that Suits You Best
Tip: 2
Rankings Are Not the Most Important Factor
Tip: 3
Choose the Course You Are Truly Interested In
Tip: 4
University Facilities Are Important
Tip: 5
Things to Be Aware Of (Part 1)
Tip: 6
Things to Be Aware Of (Part 2)
Tip: 7
Message for Undergraduate Seekers
Tip: 8
Message for Master Students
Tip: 9
About Study in Australia
AECC Free Consultation Services

Destination Guide
Where to go?

University Recommendation
Which university suits me?

Courses & Programmes
What should I study?

Application & Admission
How to apply to the university?

Student Visa Application
How to secure my student visa?

Insurance
Get protected while studying abroad.

Student Accommodation
Where to stay?
Explore Heriot Watt University Scholarships
To get in touch with our expert team, simply leave your details below and we'll call you for a FREE consultation.