Authorised Representative of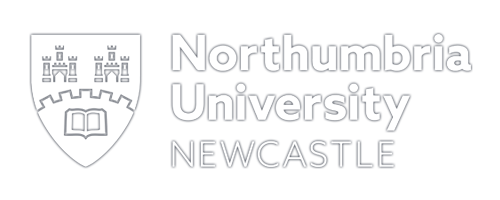 #49 Overall Ranking in UK
Guardian University Guide 2021
Located in Newcastle, England, Northumbria University sets as one of the largest universities in the UK, having more than 30,000 students. Northumbria University has always been one of the popular choices among students from all around the world as it is known for offering a wide variety of high quality undergraduate and post-graduate courses. One of the reasons being is because it is situated at Newcastle, cited as one of the UK's best student cities. Its vibrant environment makes people feel comfortable enough to feel like home. With Newcastle's native 'Geordie' population, that is known for their friendliness, a warm welcome will definitely be felt at heart when visiting the city.

When it comes to facilities at campus, Northumbria offers none other than the best, ranked in the top 15 in the UK (THE Student Experience Survey). Northumbria works with major employers, including Nike, IBM, Nissan, Proctor & Gamble, the BBC, and the NHS, while more than 560 employers and 60 professional bodies sponsor or accredit the University's programmes. Innovative and entrepreneurial, we are also ranked fourth in the UK for graduate business start-ups.
Arts, Design & Communications
Fashion Design
Graphic Design
Interior Design
3D Design
Communication Design
Luxury Brand Design
Design Management
Architect & Built Environments
Architecture
Quantity Surveying
Real Estate
Interior Architecture
Law
Law (LLB / LLM)
BAR Course
Criminal Justice
Cyber Law
International Commercial Law
Law (International Finance
Space Law
STEM
Electrical and Electronic Engineering
Mathematics
Physics
Automotive Engineering
Civil Engineering
Mechanical and Architectural Engineering
Astrophysics
Study Indicators
Tuition Fees:
$$$

$$
Living Cost:
$$$

$$
Northumbria University Ranking
Building and town and country planning # 8
Design & crafts # 11
Criminology #11
Earth & marine sciences #14
Health professions #14
Film production & photography #15
Fashion & textiles #16
Journalism, publishing & public relations #20
Civil Engineering #21
Education #22
Chemistry #22
Engineering: electronic & electrical #25
Mathematics #27
Physics #28
Architecture #29
Social work #30
Sociology #31
Engineering: mechanical #47
Art #32
Law #37
Media & film studies #42
Computer science & information systems #44
Biosciences #45
Psychology #56
(Guardian University League 2021)
Explore Newcastle City Campus
Tips To Study Abroad
Things you should understand for studying abroad!
Tip: 1
Choose the University that Suits You Best
Tip: 2
Rankings Are Not the Most Important Factor
Tip: 3
Choose the Course You Are Truly Interested In
Tip: 4
University Facilities Are Important
Tip: 5
Things to Be Aware Of (Part 1)
Tip: 6
Things to Be Aware Of (Part 2)
Tip: 7
Message for Undergraduate Seekers
Tip: 8
Message for Master Students
Tip: 9
About Study in Australia
AECC Free Consultation Services

Destination Guide
Where to go?

University Recommendation
Which university suits me?

Courses & Programmes
What should I study?

Application & Admission
How to apply to the university?

Student Visa Application
How to secure my student visa?

Insurance
Get protected while studying abroad.

Student Accommodation
Where to stay?
Explore Northumbria University Scholarships
To get in touch with our expert team, simply leave your details below and we'll call you for a FREE consultation.