Authorised Representative of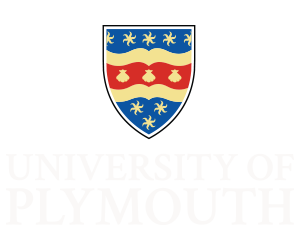 Ranked #41 Overall
Guardian University Rankings 2022
Based in the biggest city in the south-west of England, the University of Plymouth started as a Navigation School in 1862. Today, it is the UK's 15th largest university. It has ranked in the top ten UK young universities in the THE Young University Rankings 2019. With more than 19,000 students, 3,000 current international students, who are approximately percent of the student body and 2,500 staff, Plymouth works towards advancing knowledge and transforming lives. Their main focus is to deliver excellent education through interdisciplinary research, optimising emerging technologies and encouraging collaborative activities. Almost two-thirds of the research conducted by the University of Plymouth is ranked as either world-leading or internationally excellent by the Research Excellence Framework. To provide a positive student experience, the university offers strong and approachable staff support and guidance. The process of teaching includes a wide range of conferences, events, workshops and bespoke sessions.
This university also runs the Careers and Employability Hub, a brilliant careers service to help students create the perfect CV, search for employment or speak to an advisor about what they can do with their degree once they have graduated. More than 4,500 students take part in placements and work-based learning every year.
Science
Mathematical Science
Environmental Science
Marine Science
Chemistry
Forensic Science
Health Professions
Sport Science
Others
Teaching
Hospitality & Tourism
Psychology
Art & Design
Electrical & Electronic Engineering
Study Indicators
Tuition Fees:
$$

$$$
Living Cost:
$$$

$$
Plymouth Subject Rankings
Guardian University Rankings 2021
#1 Dentistry
#6 Education
#7 Anatomy & Physiology
#8 Design & Crafts
#9 Health Professions
#12 Architecture
#13 Agriculture, Forestry & Food
#17 Earth & Marine Sciences
#20 Civil Engineering
#22 Criminology
#23 Sports Science
#26 Chemistry
#28 Biosciences
#29 Fashion & Textiles
#29 Hospitality, Event Management & Tourism
#30 Medicine
#35 Mathematics
#37 Electronic & Electrical Engineering
#38 Geography & Environmental Studies
#39 Politics
#42 Film Production & Photography
#47 Psychology
#48 Art
#48 Law
Tips To Study Abroad
Things you should understand for studying abroad!
Tip: 1
Choose the University that Suits You Best
Tip: 2
Rankings Are Not the Most Important Factor
Tip: 3
Choose the Course You Are Truly Interested In
Tip: 4
University Facilities Are Important
Tip: 5
Things to Be Aware Of (Part 1)
Tip: 6
Things to Be Aware Of (Part 2)
Tip: 7
Message for Undergraduate Seekers
Tip: 8
Message for Master Students
Tip: 9
About Study in Australia
AECC Free Consultation Services

Destination Guide
Where to go?

University Recommendation
Which university suits me?

Courses & Programmes
What should I study?

Application & Admission
How to apply to the university?

Student Visa Application
How to secure my student visa?

Insurance
Get protected while studying abroad.

Student Accommodation
Where to stay?
Explore BPP University Scholarships
To get in touch with our expert team, simply leave your details below and we'll call you for a FREE consultation.