Representative of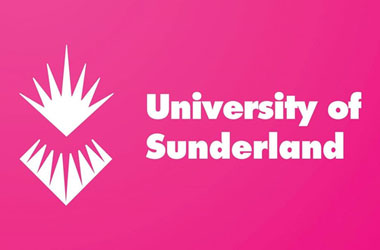 #77 Overall Ranking in UK
The Times and Sunday Times Good University Guide 2022
The life changing University of Sunderland has 20,000 students based in campuses on the North East coast, in London and Hong Kong and at its global partnerships with learning institutions in 15 countries. University of Sunderland is proud of their long-established commitment to widening participation, Sunderland's world-leading research, public and private sector collaborations and Sunderland's track-record for providing quality student experiences that result in graduates who are the tomorrow-makers of the societies and economies.
In March 2018, Sunderland were successful in the bid to open a new School of Medicine. With a track-record of excellence in medical education spanning almost 100 years, the University is now well-placed to address the chronic shortage of doctors in the North East. We were also delighted to be ranked 16th (out of 131 universities) in the "University of the Year" category of the Whatuni Student Choice Awards 2019, the only national awards voted for by students.
Health & Science
Cosmetic Science
Pharmacy
Pharmaceutical Science
Bio-Pharmaceutical Science
Engineering
Mechanical Engineering
Automotive Engineering
Electronic & Electrical Engineering
Manufacturing Engineering
Hospitality & Tourism
Tourism Management
Hospitality Management
International Tourism
Aviation Management
Study Indicators
Tuition Fees:
$$

$$$
Living Cost:
$$

$$$
sunderland's Subjects Ranking
(Guardian University League 2021)
#13 Counselling
#21 Health Studies
#30 Biological Science
#30 Childhood & Youth Studies
#31 Pharmacy & Pharmacology
#32 Physiotherapy
#37 Art & Design
#43 Biomedical Science
#49 Music
#68 Mechanical Engineering
#74 Marketing
#79 Sport Sciences
#68 Mechanical Engineering
#74 Marketing
#79 Sport Sciences
#97 Law
#115 Business Management
Tips To Study Abroad
Things you should understand for studying abroad!
Tip: 1
Choose the University that Suits You Best
Tip: 2
Rankings Are Not the Most Important Factor
Tip: 3
Choose the Course You Are Truly Interested In
Tip: 4
University Facilities Are Important
Tip: 5
Things to Be Aware Of (Part 1)
Tip: 6
Things to Be Aware Of (Part 2)
Tip: 7
Message for Undergraduate Seekers
Tip: 8
Message for Master Students
Tip: 9
About Study in Australia
AECC Free Consultation Services

Destination Guide
Where to go?

University Recommendation
Which university suits me?

Courses & Programmes
What should I study?

Application & Admission
How to apply to the university?

Student Visa Application
How to secure my student visa?

Insurance
Get protected while studying abroad.

Student Accommodation
Where to stay?
Explore University of Sunderland Scholarships
To get in touch with our expert team, simply leave your details below and we'll call you for a FREE consultation.