[:en]There is no doubt that the Covid-19 pandemic has brought in swift transitions in the global economy. As a result of this, we have witnessed drastic changes in our job landscape. Amidst the pandemic, several industries suffered huge losses, while many others saw tremendous growth.
Now, it is important for you to understand the current trends in the job market and how these might change in the future so that you can take a planned and informed decision while choosing the field of study for your higher education.
Let's take a look at some of the fastest-growing jobs in Singapore
Healthcare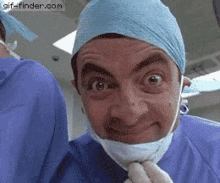 People across the globe have become more reliant than ever on the healthcare field since 2019. We have seen the importance of our healthcare workers as the primary source to combat the pandemic. It is predicted that our need for health care services and experts will grow further in the future. Roles like medical technologists, pharmacy technicians, radiology technicians, physical therapy assistants, nurses will be in demand in the upcoming years.
The University of Western Australia
UWA has a dedicated medical school with some of the most experienced clinicians and researchers. The university ranks 29th in the world for Clinical Medicine (ARWU 2020). A few of their divisions under medical research include Emergency Medicine, Paediatrics, General Medicine and Gynaecology. 
The University of Queensland
The medicine programmes at UQ are internationally renowned. The university ranks 38th in the world for life sciences and medicine (QS World University Rankings 2021). Some fields of focus include Integrated Clinical Studies, Foundations of Medical Research, Introduction to Digital Health and Qualitative Research for Medicine. 
Education

Educational sectors across the world have been heavily affected by the pandemic. Despite the problems that resulted from the pandemic, academic institutions managed to shift to online learning eventually. Here, it is important to remind ourselves that the Singaporean education system quickly transitioned to online learning without any hassles. Roles like academic tutors, education professionals, instructional design specialists, and academic administrators are expected to grow in demand. People with skills in educational leadership, teaching, curriculum development, and instructional design will be prioritized. 
Charles Darwin University
At CDU, students can specialize in early childhood, primary, secondary and adult education based on their interests. According to the Good Universities Guide 2021, this university ranks No. 2 for teacher starting salaries. 
Going Digital All The Way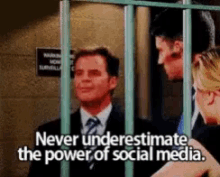 According to a statement given by the Prime Minister of Singapore, Mr. Lee, the pandemic has accelerated the growth of digitalization, automation and sustainability. As people start spending more time online, there is an increasing trend of businesses shifting their focus online.
The pandemic forced all of us to switch to remote working, which in turn required that we develop several digital skills that allow us to work effectively from home. With these changes in the way we work, there has also risen a change in the work trends. People will have to quickly adapt themselves to working in the digital world more effectively. 
University of Technology Sydney
At the UTS, there are a range of courses related to digital marketing including,
Bachelor of Communication (Digital and Social Media)

Bachelor of Communication (Digital and Social Media) / Bachelor of Arts in International Studies

Bachelor of Communication (Digital and Social Media) / Bachelor of Laws

Bachelor of Communication (Digital and Social Media) / Bachelor of Creative Intelligence and Innovation
These courses are designed to offer the students practical learning and develop their skills extensively. Students will be trained to gain a critical understanding of the role of technology in the digital environment.
Now, let us also look at the overall changes in the job landscape we can expect in the upcoming years. 
A New Path for Startups 
At present, it seems that startups have a bright future. The Global VC firm, 500 Startups, in collaboration with Enterprise Singapore, is planning to launch a new virtual programme called the 500 Ignition Singapore.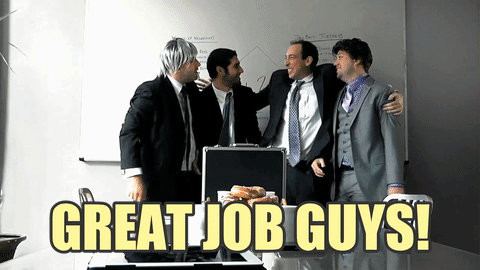 This initiative is brought as a measure to assist entrepreneurs to build their brands from scratch. This programme is set to run for 12 weeks and select startups will get to connect with industry experts for guidance and resources that will contribute to their long-term growth.
The University of Adelaide - ThincLab
If you would like to become an innovative entrepreneur, then you could consider going to the University of Adelaide. Adelaide's ThincLab is designed to help unconventional thinkers develop and refine their entrepreneurial skills by enrolling in accelerator programs and accredited study programs. Students with a business plan or innovative ideas are always welcome to develop them with assistance from ThincLab. 
Victoria University - VU Hanger
VU Hanger is a startup stimulator handled by a team of six entrepreneurs, who understand the growing significance of startups and entrepreneurship. The team offers free business advice, resources, provides short and crash courses and access to relevant networks. This stimulator is available to students, academics, staff and even local business owners.
Wondering how you can get into the course of your dreams? Well, we're always here to help. Consult our education counsellors at
AECC Global
and tell them about your field of interest. They will offer you the right guidance to help you land in a university that will equip you for the right career.
Get in touch now!
 [:]