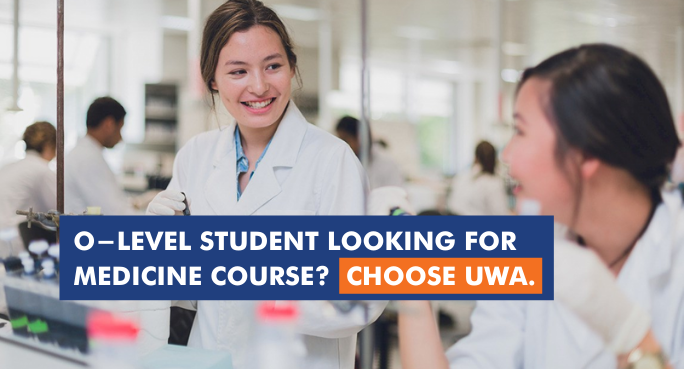 [:en]Medical schools in Singapore are highly competitive and there are very limited seats for direct entry. Even for these few seats, the applicants need to have an excellent academic record to ace the interview. Over 2000 students apply to the National University of Singapore every year and only around 1000 applicants are shortlisted for 280 seats (NUS, 2020). The competition is real!
To be able to practice medicine in Singapore, you must graduate from a recognized university in Singapore or universities abroad approved by the Singapore Medical Council. 
Given the high competition, it is always better to apply to overseas universities that are recognized by the Singapore Medical Council. If you are an O-Level student looking to join a medical school in Australia , then you must consider Taylors College, UWA.
Taylors College is affiliated to the University of Western Australia (one of the leading members of the Group of Eight Australian Universities ). Also, UWA is the only university that offers a medical course to international students in Perth. It has well-equipped classrooms with state-of-the-art facilities too.
Without a doubt, UWA is totally winning when it comes to medicine! 
Did we mention about the scholarship? Want to know how to get it? Keep reading. 

To know more about why you should consider studying medicine at Taylors College, UWA, attend the Zoom webinar: "Why It Makes Sense to Study Medicine at UWA?" on 15th January (Friday), 2021 at 7 PM. 
Wait, one last thing before you go! Commencement starts in a week's time so you must register for the Zoom webinar to find out everything you need. Always contact us if you don't know what to do. We're ready to help. [:]