Official Representative for: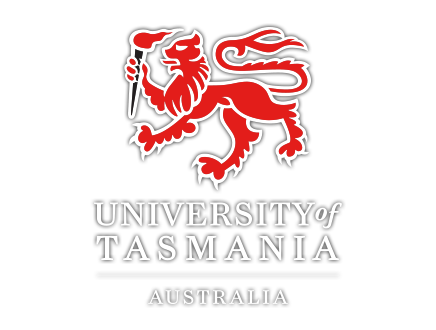 ADVENTURE IS PAR FOR THE COURSE
Studying here, you'll get an education filled with experience and adventure. We'll give you access to real industry opportunities and help you hone your practical skills outside the classroom.
The University of Tasmania
The University of Tasmania (UTAS) is Australia's 4th oldest university and is Australia's premier university for teaching excellence, receiving more teaching awards than any other Australian university. UTAS is an excellent choice for students wishing to get a quality education and an authentic Australian experience. We offer more than 150 courses including traditional offerings across the medical, law, engineering, business and arts disciplines, as well as a wide range of highly respected niche programs such as marine, marine and Antarctic science, maritime engineering, environmental studies, international relations, and logistics management to name but a few. First-class education and research. UTAS has a five star rating for graduate starting salaries and above-average rating for graduate employability (Good Universities Guide 2019) so don't worry, be prepared for a great career prospects when you choose UTAS.
Ranked 308
QS World University Rankings 2022
#27: Marine / Ocean Engineering
Shanghai Ranking's 2021 Global Ranking of Academic Subjects
#61: Law
Times Higher Education World University Rankings 2018
#8: Oceanography
Shanghai Ranking's 2021 Global Ranking of Academic Subjects
The University of Tasmania (UTAS) has continued its sustained climb in high profile international rankings systems.
#42, Geology #51-100
Earth & Marine Sciences #51-100
Agriculture & Forestry #151-200
Environmental Studies #251-300
Biological Sciences #151-200
Sociology #385
Art & Humanities  #347
These study areas are favoured by students for both undergraduate and postgraduate programs.  Check out the few popular study area below. if you're interested to pursue in either these fields, please get in touch with our counsellor to get more information.
Medicine & Health Science
Medicine
Pharmacy
Laboratory Science
Architecture & Design:
Architecture & Built Environment
Design
Maritime
Engineering
Business
Logistic
Applied Science
Law
Law
| Institutions | Programs | Descriptions |
| --- | --- | --- |
| International Medical University Malaysia (IMU) | The Bachelor Degree in Medicine, Bachelor Degree in Surgery (MBBS) | 2.5 + 3 Years |
|   | Bachelor of Pharmacy (Hons) | 2 + 2 Years |
Study Indicators
Tuition Fees: 
$$$

$$
Living Cost: 
$$$

$$
AECC Global is a very reliable, efficient and professional in their dealing with my husband's student visa to Tasmania. Special thanks to Mei Pei who has helped us in our visa application including continously following up with the Australian government. We are truly thankful to Mei Pei for her commitment and dedication!. We strongly recommend AECC Global for your partner in visa application or enrolment to any University in Australia. Well Done AECC Global!!!
Tips by AECC Global
Things you should understand for studying abroad!
Tip: 1
Choose the University that Suits You Best
Tip: 2
Rankings Are Not the Most Important Factor
Tip: 3
Choose the Course You Are Truly Interested In
Tip: 4
University Facilities Are Important
Tip: 5
Things to Be Aware Of (Part 1)
Tip: 6
Things to Be Aware Of (Part 2)
Tip: 7
Message for Undergraduate Seekers
Tip: 8
Message for Master Students
Tip: 9
About Study in Australia
For general information about studying in Australia
click here
. Or for more detail discussion / consultation such as (tuition fees, cost of living, intakes, entry requirements, admission..), please reach out to us via the form below. 
AECC Free Consultation Services
Destination Guide
Where to go?
University Recommendation
Which university suits me?
Courses & Programmes
What should I study?
Application & Admission
How to apply to the university?
Student Visa Application
How to secure my student visa?
Insurance
Get protected while studying abroad.
Student Accommodation
Where to stay?
To get in touch with our expert team, simply leave your details below and we'll call you for a FREE consultation.