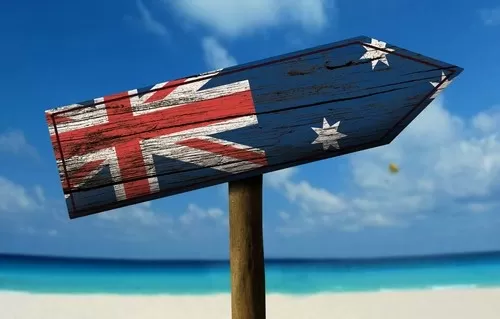 In-Demand Master's Courses in Australia
2 minutes reading time
(318 words)
Reputed for its top-notch curriculum and career-focused Master's courses, Australia is well-known for offering world-class education to international students from across the globe. Australia is also ranked as the third most sought-after destination for international students.
While you are pursuing a Master's course in Australia, you can work up to twenty hours on a valid student visa, and there is no restriction on the number of hours you work during vacations/holidays.
With state-of-the-art research facilities, highly experienced faculties, and multicultural students, international students can opt for studying for masters in Australia to uphold their careers. If you plan to study master's in Australia, look at scholarships provided to international students. Read on!
Business Management and Commerce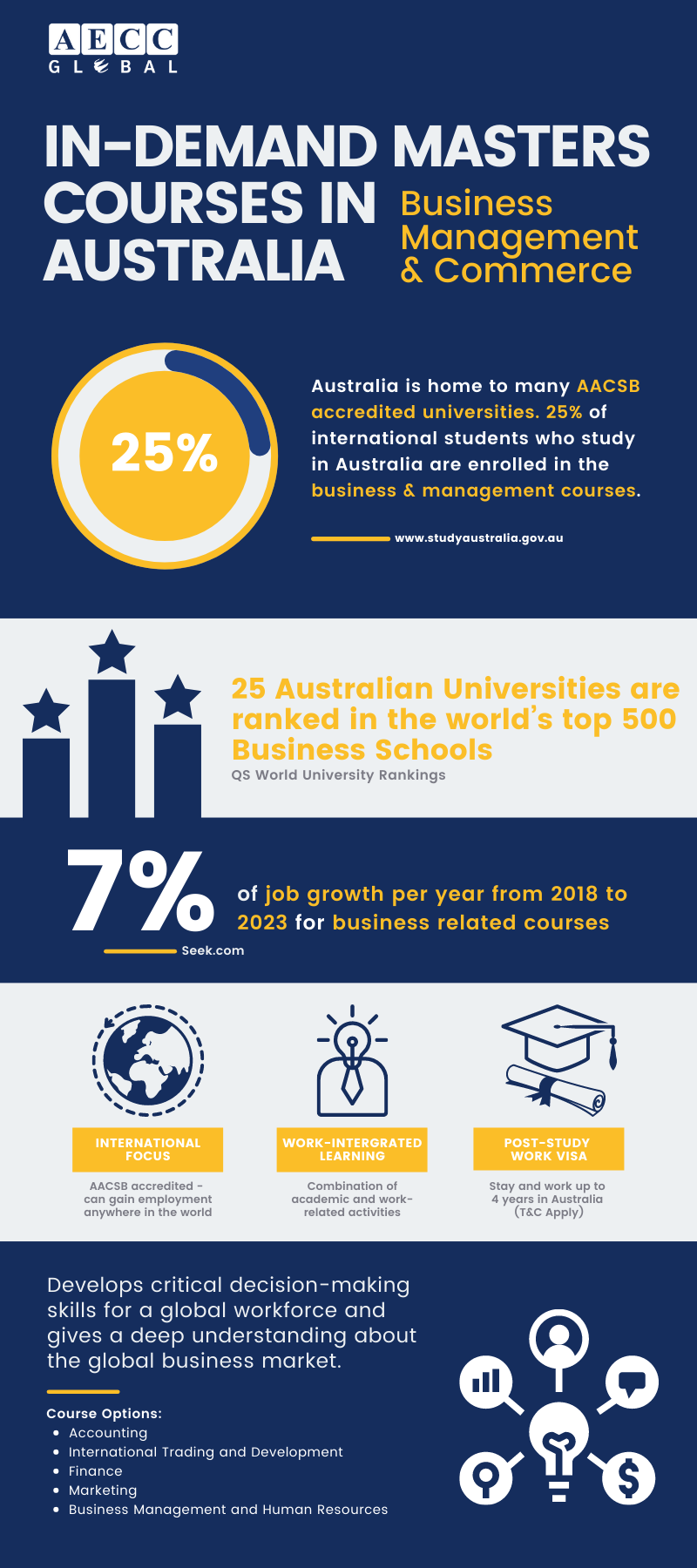 Become a leader of the future with the skills to manage any Business and industry with Monash University, The University of Adelaide, Flinders University.
Medicine, Nursing and Allied Health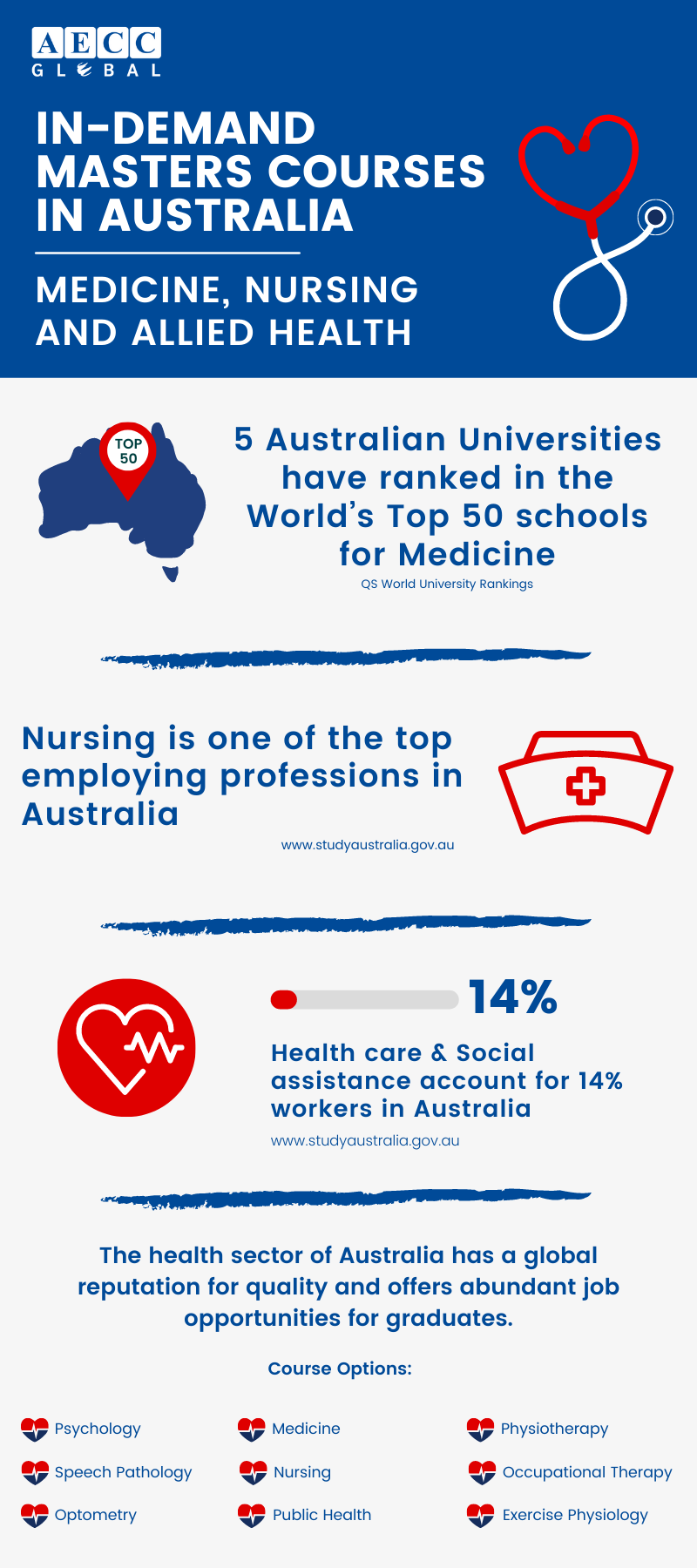 To help people and save lives with an exciting career in medicine and health is available at Deakin University, Edith Cowan University, and Victoria University.
Information Technology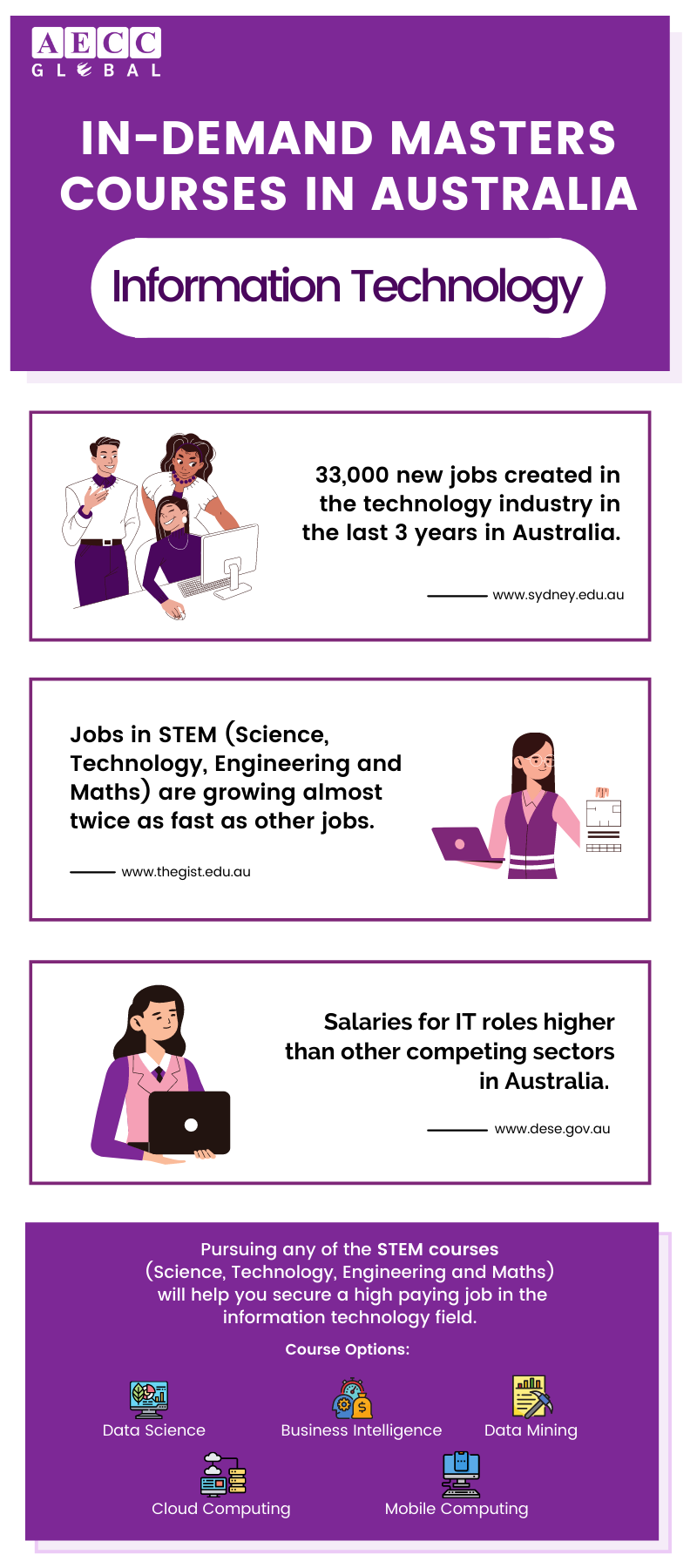 Be part of the modern and developing IT sector with Macquarie University, University Technology of Sydney, and Swinburne University of Technology.
Engineering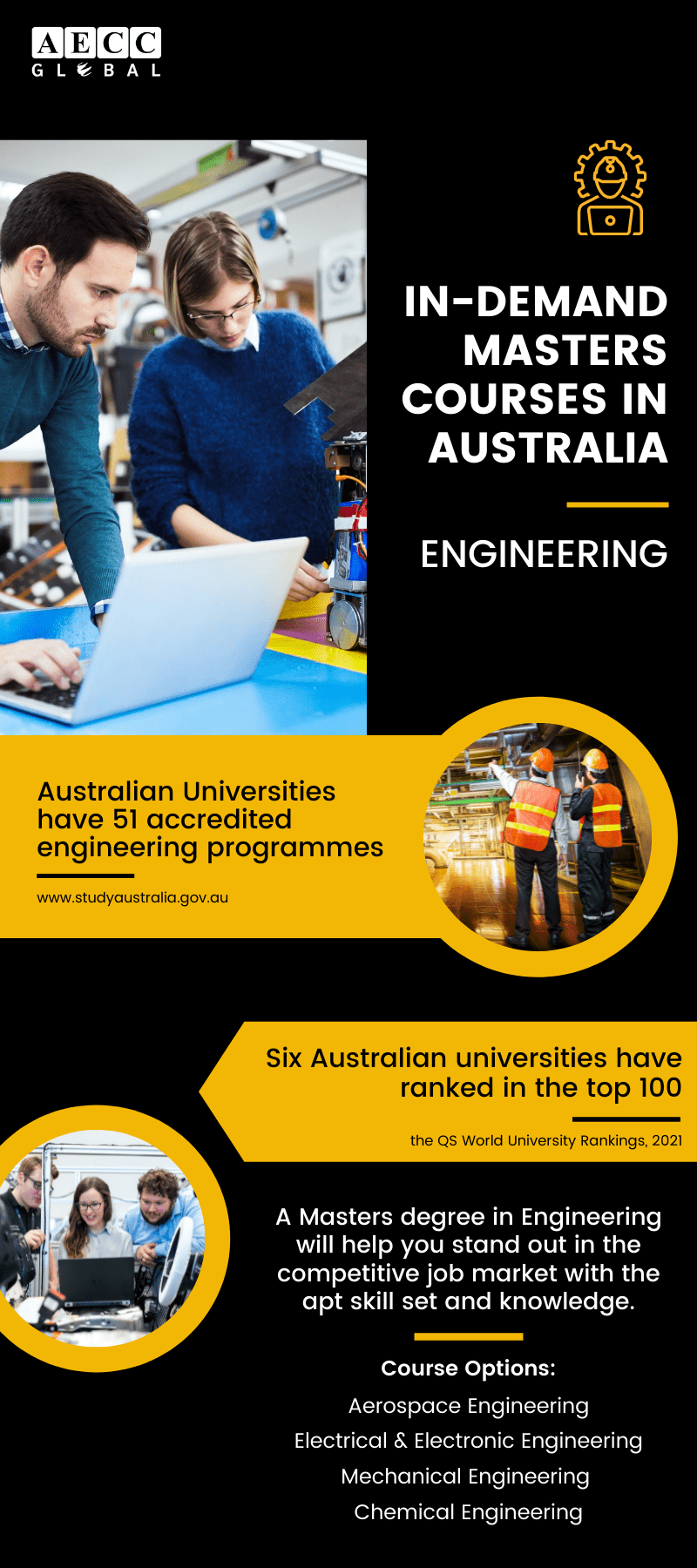 Join the world of Engineers and serve the community with University of Newcastle, RMIT University, and Griffith University.
Study masters in Australia with Scholarships!
The Australian government offers many scholarships to pursue your favorite Master's program in the most renowned universities, making your study expenditure and living expenses affordable. Australia Awards Scholarships, Destination Australia Scholarship, and Australian Government Research Training Program (RTP) are some of the scholarships available for international students which funds students' tuition fees, assists their living expenses, and Overseas Student Health Cover (OSHC).
Are you interested in knowing more about the other benefits of pursuing a Master's course in Australia? CONTACT US. Our expert Australian counsellors will get in touch with you in helping you study a master's course in Australia.
---
Related Posts
By accepting you will be accessing a service provided by a third-party external to https://www.aeccglobal.sg/